Pain Management for Nervous Patients at Bridge Rd Dental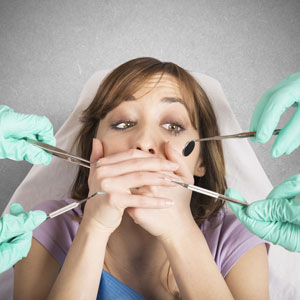 Dental anxiety and phobia impact approximately 1 in 10 people, if not more. Unfortunately, fear of the dentist can get in the way of accessing the care and pain relief a person needs. That's why we make every effort to ensure a relaxing, comfortable experience for each of our patients.
It's common for people with dental phobia to ask about services like sedation or sleep dentistry. But often the best solution is to find a gentle family dentist with comfortable care techniques who listens to your needs.
Gentle Treatment Methods
Every person has a different story. If you're someone with a history of bad experiences in the dental office or are in pain, we won't rush you into a procedure you don't want or need. Instead, we'll communicate with you openly about the concerns at hand. From there, we can customise the experience and deliver a truly unique care plan.
As we learn more about you and develop a personal relationship between you and our staff, we can work harder to reduce your anxiety levels.
Advanced Pain Relief Options
Today's numbing medications are extremely effective. Before administering any local anaesthetic, we use a topical numbing cream to desensitise the area before administering injections. As the anaesthetic is infiltrated, we do so slowly in an effort to minimise any sting or pinching sensations. Often times we find that talking to our patients throughout the process results in a calm, comfortable visit where they feel more relaxed. Our goal is a pain-free experience for everyone.
Our young patients are unique, in that their early dental experiences will affect their perception of dentist offices for the rest of their life. Meeting your child on their level and helping them feel comfortable is crucial.
By working at their pace, we can establish a good first impression and reduced anxiety for future dental care experiences. More often than not, we can carry on a conversation about your child's interests and distract them from what's going on in the meantime, allowing the procedure to flow smoothly.
Having an open, communicative relationship with your family dentist is priceless. Together, we'll work as a team to help you feel relaxed during any care procedure. We want you to feel relaxed whether you're getting your teeth cleaned or planning an upcoming root canal treatment. Working at your pace and providing effective anaesthetics ensures the highest level of comfort.
If you're planning a significant procedure like dental implants or wisdom tooth extraction, you're likely curious about how comfortable the process will be. We pride ourselves in gentle techniques that keep you just as comfortable as you would feel with a less-invasive procedure, such as dental fillings. Yes, it's possible to have a pain-free dental treatment without stronger types of dental sedatives (such as nitrous oxide/happy gas or oral sedation). We can show you how!
In Pain? Call Now!
Anxiety and pain management for nervous patients Richmond is something we pride ourselves in. Contact us today for an appointment.
CONTACT US

Pain Management for Nervous Patients Near Melbourne Cricket Ground, Richmond VIC | (03) 9429 6020