Cosmetic Dentistry at Bridge Rd Dental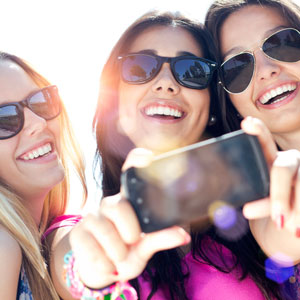 Beautiful teeth are one of the best ways to show off your personality. When you feel confident about laughing in a group or posing in photographs, everything from your social life to your self-esteem can improve. But some of us need a little assistance when it comes to helping our smile look its best. Fortunately, our customised cosmetic dentistry treatments can help you achieve the goal you're looking for.
Investing in a gorgeous smile will give you all the more reason to show it off each day. We provide flexible payment options, making it easy for you to get started as soon as you're ready. Depending on your timeline and budget, we can find the best solution to start straightaway.
Cosmetic Treatments Offered
Dental Veneers – Dental veneers are cosmetic restorations that we bond to the front of healthy teeth, changing the way they look when you smile. Veneers are ideal for addressing issues like crowding, uneven enamel, chips and stain. They quickly cover the tooth behind them to give the appearance of a white, straight, properly shaped smile.
Our office provides both traditional porcelain and chairside composite veneers. You can select an option that works for both your budget and your long-term goals! Depending on what you're looking for, we can order a handcrafted design that's made in a lab or place an economical veneer on specific teeth in one visit.
Teeth Whitening – Lightening the colour of your teeth helps your smile look fresher, healthier and more vibrant. Thanks to our professional teeth whitening systems you can safely lift stains from your enamel or lighten naturally dark teeth. Choose between our in-chair procedure, a custom take-home kit or our pre-filled fabricated applicators. Each provides dazzling results that work better and faster than any products you'll find in stores.
Whitening is ideal for any adult with healthy teeth and gums who doesn't have visible dental work in their "smile zone." It's also recommended if you're planning to update or get new dental work on visible teeth (the new restorations can be matched to your brighter smile).
Combined Treatments for Optimal Results
Our cosmetic dentistry treatments can be used alongside other restorative dentistry procedures, such as porcelain crowns and dental implants. You can experience a truly individual process that promotes better health and aesthetics at the same time. We encourage you to meet with us to discuss your concerns and discover what options are available. Together, we'll create a plan that meets your needs and expectations.
Even if you have active tooth decay or gum disease, we can help you find a plan to transform your smile's health and appearance at the same time. With ongoing preventative care and maintenance, your new smile can last for years!
Something for Every Budget
Smile makeovers come in all shapes and sizes. If you want to enhance the way your teeth look, we have something for you. Affordable in-chair veneers or whitening can make a huge impact. But for dramatic results, you may prefer to opt for in-chair whitening or porcelain veneers. We'll talk with you one-on-one to find an optimal solution for your personal wants and needs.
Contact Us to Learn More
Discover how cosmetic dentistry Richmond can enhance your smile. Reserve your appointment today.

Cosmetic Dentistry Near Melbourne Cricket Ground, Richmond VIC | (03) 9429 6020