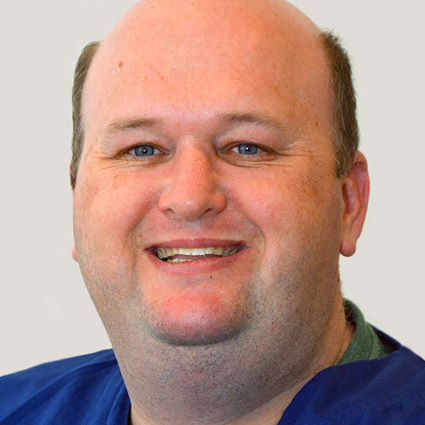 Dr Sean Hogan (Dentist)
A recent addition to our team, Dr Sean Hogan has a keen interest and passion in oral surgery. Since 2001, he has restricted his practice to extractions, wisdom tooth removal, and minor oral surgery procedures. Dr Sean is trained in several leading implant systems and is experienced in implant placement.
A Commitment to Providing Excellent Care
Caring and compassionate, Dr Sean takes the time to listen to his patients and offer the best, most effective dental solutions to meet their oral health needs.
In my 25 years of practice, my focus has been on providing high-quality healthcare for my patients.
Education, Fellowships & Memberships
Graduating from the University of Melbourne in 1995 with a Bachelor of Dental Science, Dr Sean has continually furthered his skills. He was awarded a Primary Fellowship from the Australasian College of Dental Surgeons in 1996, followed by a Full Fellowship in 2000 (electives in Oral Surgery, Oral Medicine and Periodontics).
Credentialed at several private and public hospitals throughout the State, Dr Sean conducts surgical dental lists under general anaesthesia at several hospitals each month.
Dr Sean is a member of the following:
Australian Dental Association
Australian Society of Implant Dentistry
International Congress of Oral Implantologists
In His Spare Time
When he's not crafting beautiful smiles for his patients, Dr Sean enjoys spending time with his family, gardening, and tinkering with electronics and robotics.
Contact us today to schedule an appointment with Dr Sean!

Dr Sean Hogan (Dentist) | (03) 9429 6020