Checkup and Clean at Bridge Rd Dental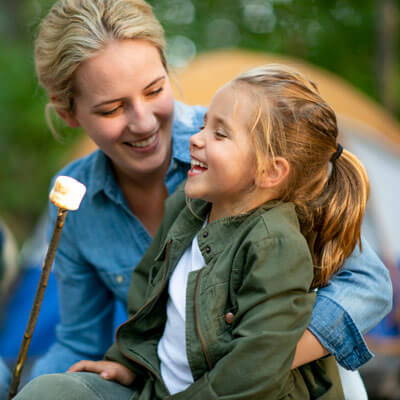 Preventative dentistry is the foundation of everything that we offer. With a great home care strategy and routine checkups, you can reduce your risk of serious issues like tooth decay ad gum disease.
Nutritional Counselling
When it comes to your oral health, your smile is significantly influenced by the foods and drinks you consume each day. Acidic diets or frequent snacking can drastically increase the rate of tooth decay or enamel erosion.
By working with you to establish healthy habits and identifying risk factors, we can help you strengthen your smile and minimise long-term complications. If you're someone who drinks water with lemon or has a vocation such as a chef where you're constantly tasting food, we can help you develop a plan to minimise acid erosion and recurring decay so that you can enjoy a healthier smile in the future.
Oral Hygiene Education
The way you brush and floss affects your teeth and gums alike. Done too aggressively and it can lead to gum recession. Not done frequently enough and it could predispose you to gum disease. Surprisingly, 90% of people brush too hard. We'll show you how to thoroughly clean throughout your mouth to keep your gums and teeth healthier, longer. Without proper flossing each day, nothing else is cleaning between your teeth!
Digital dental X-rays allow us to evaluate areas between and inside of teeth, which aren't visible during a clinical exam. If you've had recent X-rays, we'll usually recommend updating them at least every 1.5-2 years. That way, nothing gets overlooked (such as decay or bone loss).
Our digital X-rays make it easier to see issues that aren't typically visible to the naked eye. We can enlarge the area on a monitor, allowing you to see the same things that we do. You can co-plan your care alongside us.
Seeing you every six months makes it easier for us to intercept issues while they're smaller and easier to address. During your exam we will evaluate the integrity of your existing dental work, then screen for gum disease and tooth decay. We'll also perform an oral cancer screening. If you have signs of teeth grinding (bruxism) or TMJ disorder, we'll discuss those concerns at that time.
During your clean, we'll use special instruments to safely lift away tartar buildup and stain. If there are areas with heavier accumulation than others, we'll show you modified oral hygiene strategies to keep them clean.
After gently cleaning your teeth, we'll apply a fluoride treatment to strengthen weak areas of enamel.
If, at any point, during your appointment, you need to pause or take a moment to swallow, simply lift up your left hand. We'll take all the time you need. It's important that you feel comfortable during every visit. To help you stay on schedule, we'll book your next six-month checkup before you leave.
Regular screenings for periodontal disease can help you avoid complications like halitosis and tooth loss. But gum disease is also linked to major health issues like cardiovascular disease and diabetes. If you have a history of periodontitis and underlying medical problems, please be sure to let us know.
Schedule Your Checkup Every Six Months
Book your family's checkup and clean Richmond with us today.

Checkup and Clean Near Melbourne Cricket Ground, Richmond VIC | (03) 9429 6020