Dr Nihal Rao (Dentist)
I always wanted to be in a profession where I could practically help people directly.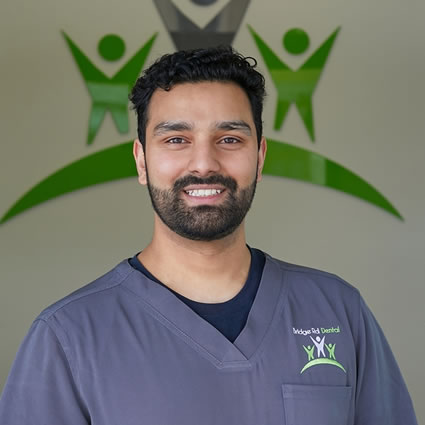 For Dr Nihal, the most fulfilling part of dentistry is exceeding the expectations of his patients who have had negative experiences seeing the dentist in the past. "Communicating with, diagnosing and treating people in pain and performing the procedures related to these (root canals and extractions) is highly rewarding."
Dental Education and Professional Development
In 2019, Dr Nihal graduated from Charles Sturt University with his dental degree. "Having grown up in the city, I wanted to study in a rural setting and CSU was the right fit for me. The dental school was very practically orientated and I saw various conditions not commonly seen in the city." While at the university, Dr Nihal served as vice president of the student dental association.
To stay abreast of the latest in dentistry, Dr Nihal regularly takes CPD courses. To date, he's already completed more than the required number and plans to do more. He is always interested in looking for various ways to enhance his professional skills and clinical care by attending seminars and professional development courses. Oral surgery is an area of particular interest for Dr Nihal.
He is a member of the Australian Dental Association (ADA).
Providing Excellent Communication & Choices
I believe communication is the key to a good patient experience, and I like to inform and explain to patients all their choices, allowing them to choose what treatment they would like.
Dr Nihal aims to enhance patients' overall wellbeing by improving their oral health.
EXPLORE OUR SERVICES
Enjoying an Active Life
When he's not at the practice caring for patients' smiles, Dr Nihal likes working on DIY technology projects and follows sports. He regularly swims for fitness. Dr Nihal also enjoys going to the many amazing cafes around Melbourne. To give back to the community, he volunteers at local charities.
Contact us today to schedule an appointment with Dr Nihal!

Dr Nihal Rao (Dentist) | (03) 9429 6020