Dental Veneers at Bridge Rd Dental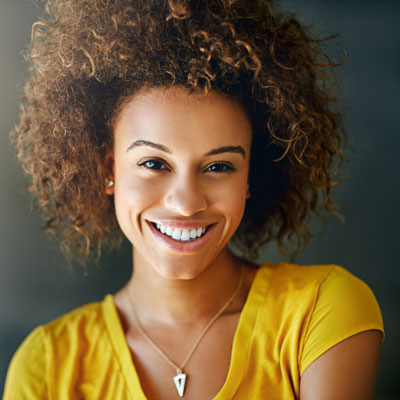 Veneers are a great way to change the appearance of your teeth. If your tooth is misshaped or discoloured, we can place a veneer over the front of it to help it look whiter and fuller.
Cosmetic veneers are ideal for addressing concerns like:
Minor crowding or gaps in your smile
Uneven enamel
Surface irregularities, such as pits
Extensive tooth stain
Misshaped teeth
Types of Veneers
We offer two types of veneers to choose from: porcelain and composite.
Porcelain veneers are designed for optimal aesthetics and durability. They're made in a lab and customised for use on multiple teeth. So, if you want to place veneers across your top front teeth, you would want to have matching porcelain veneers all designed at the same time.
Composite veneers are placed in our office. We shape them by hand at the time of the appointment for specific teeth. A composite veneer offers immediate aesthetic results for individual teeth, making them ideal in situations where only one tooth is a concern. They're also quite affordable.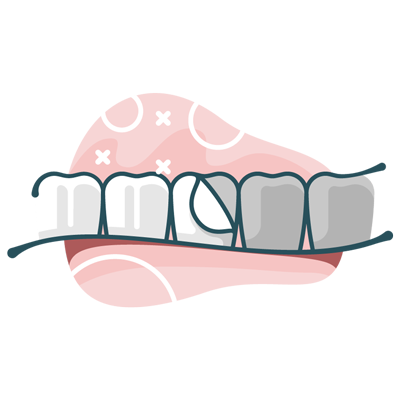 Most of our dental veneers cases are traditional porcelain designs. The process is quite detailed, allowing us to specify the exact shade and shape of the teeth at hand. During your consultation, we'll discuss what you want to change about your smile.
We'll take a series of photographs and impressions, then send the moulds to our lab. From there, they'll create what's called a wax-up or diagnostic model. This model will show you the proposed veneer design. You'll be able to provide input on what you like or want to adjust. When everything is finalised, we'll book you for a prep appointment.
During your preparation visit we'll slightly cut down a thin layer of enamel, allowing room for veneers to fit over your teeth without adding too much bulk. Then we'll take a final impression and send it back to the lab. In the meantime, you'll wear a set of temporary veneers to prevent any sensitivity.
About 10 days later, you'll return for the final placement appointment. We'll remove your temporary veneers and then bond the permanent ones into place. After everything is checked for an accurate fit, we'll polish you up and the visit will be complete!
It's important to floss around your veneers daily. Otherwise, bacteria can accumulate around the margins and lead to decay underneath. Flossing won't pull the veneers off, so continue to floss and brush as normal. Booking six-monthly checkups is also important, as it allows us to routinely inspect your veneers and ensure that everything is holding up as it ought to.
If you're someone who tends to clench or grind your teeth at night, we also suggest sleeping in a bite splint or nightguard. The extra level of protection will prevent any chipping or fractures in your veneers or the surrounding teeth.
If you have crowding or crooked teeth, you typically have the option of choosing dental veneers or clear braces. Most of the factors will depend on the severity of the crowding and how your teeth bite together. Some people prefer to straighten their teeth first and then get veneers afterwards to address their size and shape.
Are Dental Veneers Right for Me?
Request your dental veneers Richmond consultation today!

Dental Veneers Near Melbourne Cricket Ground, Richmond VIC | (03) 9429 6020